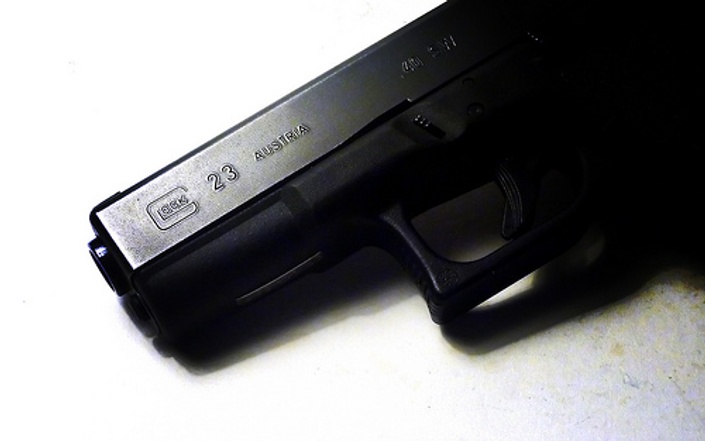 Permit to Carry Training
Everything you need to know to obtain a Permit to Carry a Pistol in MN
Now you can sit at home and learn all you need to know to obtain the permit to carry in MN.
Why attend a class when you can learn in the comfort of you own home and at your own pace? The professional trainer you will be learning from is an experienced trainer having done live training for many, many people. His unique and fun yet straight to the point teaching style is a prefect fit for online education. You will not believe how fast the time goes by while you get the instruction and training you need to legally carry a handgun to defend yourself and those you love.
Our goal in providing this course is to instill confidence though training.

You will need to meet with an instructor in person to complete the live fire training. Contact us for more info.


Your Instructor
As an avid firearms competitor, Luke saw a need for quality training in the area of firearms use. Many classes surrounding the specific area of permit to carry a handgun training were lacking an up to date style and needed to be brought into the 21st century. Instructors knew all the right answers but hadn't adapted to the changing world, specifically in the area of using technology to better reach and train individuals.
Luke, has a certificate as a trainer from the MN Bureau of Criminal Apprehension and Utah's Bureau of Criminal Identification, for teaching the permit to carry and concealed carry classes each state requires.
He, is an expert on use of deadly force, handgun technique and speed shooting.
In addition to the state certifications, he is a certified handgun instructor with the NRA training devision.
Course Curriculum
Getting Started
Available in days
days after you enroll
Handgun Basics
Available in days
days after you enroll
MN Use of Deadly Force Laws
Available in days
days after you enroll
Frequently Asked Questions
Do I need to do a live fire shooting?
Yes. Contact me at [email protected] and I'll arrange a time to meet and do the shooting portion.
Other instructors can help you with this as well, but will have their own charges.
Thanks for taking the time to complete our course. I hope you enjoined it and learned a great deal.
If you have any questions or would like to set up your live fire shooting, contact me at [email protected]
Thanks,
Luke